One of the most common questions our delivery team face is, "What's the best base technology for a company intranet?" Regardless of their business size, way of working, or industry, our answer is "SharePoint as a intranet is the best choice".
From a business point of view, it offers the most flexible option for an intranet and the most value, mainly if you are using other Microsoft tools like Yammer or Teams that can be integrated into it. If you're on Microsoft 365, then a SharePoint intranet is effectively a no-brainer as the licence comes included.
If you're still on the fence, we've put together a list of reasons why you need to build your company intranet with SharePoint.
One of the significant advantages of using SharePoint is that it opens up a variety of options for your intranet.
There's excellent in and out-of-the-box options
By creating a SharePoint intranet, you're opening your business up to a variety of options for collaboration and communication. There's now a very mature market for in-the-box SharePoint Intranet solutions that can work in tandem with your current set-up.
Integration capabilities
One of the biggest draws of using SharePoint is the ability to integrate it with other Microsoft tools, increasingly without help from developers. Now you can incorporate your intranet with tools like Yammer, Teams spaces, and OneDrive with such simplicity that you'll rarely need to reach out to support.
Flexible, scalable, and customisable
Similar to the other Microsoft 365 products, SharePoint's most significant benefit is its flexibility and scalability; it's used for intranets both by SMBs and large enterprises and supports a range of capabilities, including internal communication, content services, collaboration, search, findability and more. As organisations grow and need to restructure, flexible tech becomes a must.
Supports most content publishing needs
At the end of the day, intranets are about the content, and SharePoint is excellent for sophisticated content publishing and management to meet most of your internal communication needs.
Allows for collaboration
Traditionally SharePoint has always been a robust collaboration platform through its team sites. By integrating Teams and Yammer, you can bring collaboration into the heart of the intranet experience and daily workflow.
Builds a modern workplace
Many businesses have diversified their working environment in the post-COVID era. So by introducing a tool that allows for real-time collaboration, is easy to customise, and allows staff to access from anywhere and everywhere.
Ongoing investment
Over the past few years, Microsoft has shown a clear commitment to their customers, making sure they get their money's worth via ongoing updates – and this shows no sign of stopping.
The roadmap for SharePoint looks very healthy, and we keep seeing new announcements. Most recently, we heard about Viva coming onto the scene. You can be confident that investing in SharePoint means an intranet that is future-proof in the true sense of the word and can evolve and improve with extra features and capabilities.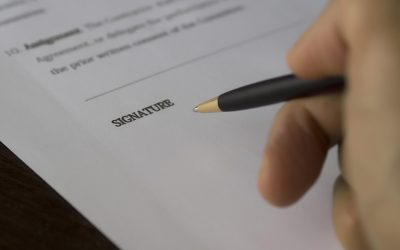 Following a merger, a global insurer used our expertise to migrate its disparate platforms to a modern SharePoint intranet.
read more