Let's unlock your digital potential with SharePoint
With 15 years of SharePoint experience, our Microsoft Gold Partner team provides SharePoint services for every step of your transformation.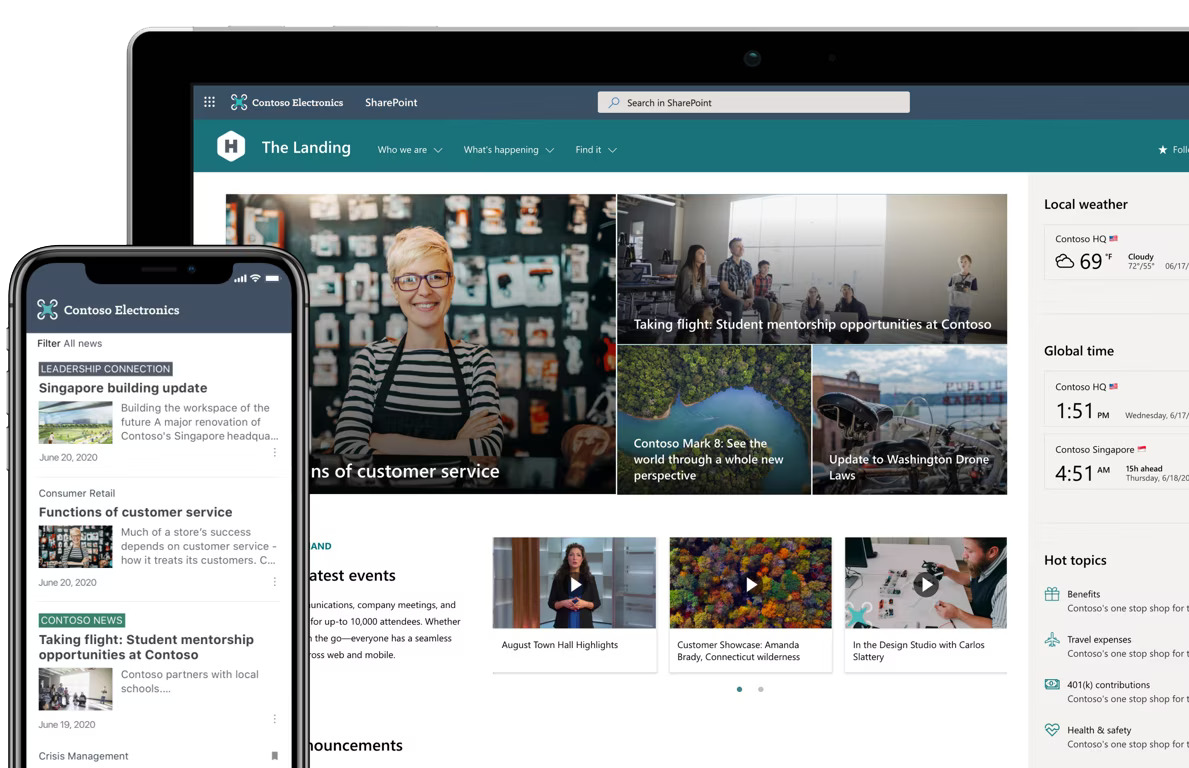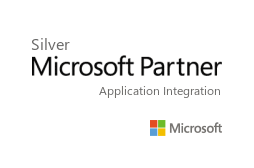 Trusted SharePoint service provider
Influential is a Microsoft Gold Partner with competencies across cloud, development, integration, security, and database technologies. Our SharePoint services team helps large enterprises and SMEs implement, customise, and optimise SharePoint solutions.
Here's what to expect from our SharePoint approach:
High adoption
Delight users by tailoring SharePoint to your exact business needs.
Custom apps
Maximise your staff's productivity with automated workflows.
Full compliance
We build secure SharePoint solutions for regulated industries.
Expert support
Keep SharePoint running with our dedicated support helpdesk.
SHAREPOINT IMPLEMENTATION
Get SharePoint right without delay
For SharePoint to be worth the investment, you have to get it right the first time. Our implementation experts will analyse your business needs and find the perfect SharePoint configuration to fit. Then we'll guide you through install, set-up, and adoption.
SHAREPOINT MIGRATION
Make a fast and organised transition

SQL, architecture, custom code, Active Directory, and more… all these combine to make SharePoint migration a complex procedure. But whether you're moving from another system or between versions, our migration experts have the skills to assist.
SHAREPOINT DEVELOPMENT
Custom solutions for high adoption
SharePoint's out-of-the-box functionality is impressive. But when you need something extra, our SharePoint customisation team will deliver. We provide SharePoint design and development for intranets, extranets, HR, helpdesks, document management, and more.
SHAREPOINT TRAINING
Turn systems into business value
A good understanding of SharePoint is key to getting a high return on your investment. Our training is designed to maximise adoption, empower admins, and provide developers with effective tools. The result is a highly collaborative and efficient organisation.
SHAREPOINT SUPPORT
Ensure confidence and reliability

Your business and users deserve a system you can rely on. Outsourcing your SharePoint support to our dedicated helpdesk is a cost-effective and dependable solution. We provide support for all versions, either as a managed service or pay-as-you-go.
What our SharePoint services can do
With the right SharePoint configuration, you can create a wide range of business web solutions. We're here to provide the right SharePoint planning, design, and implementation for your organisation.
SharePoint intranet solutions
Get a bespoke website that unites staff, automates tasks, and consolidates your corporate identity.
SharePoint portal solutions
Collaborate with partners and serve customers securely with a custom SharePoint portal or extranet.
SharePoint document management
Control how content flows in your organisation with compliant and automated SharePoint processes.
Our SharePoint services approach
Influential is a Microsoft Gold Partner with competencies across cloud, development, integration, security, and database technologies. Our SharePoint services team helps large enterprises and SMEs implement, customise, and optimise SharePoint solutions.
Need help from a SharePoint service provider?
Tailored
Whether it's a custom app or bespoke data integration, our award-winning Microsoft developers are up to the task.
Starting with your requirements, your users, and your budget, we'll identify whether bespoke development fits the bill. If not, we'll save you time and money by working with SharePoint's built-in features.
Supportive
Influential has an ITIL-compliant helpdesk that is regularly audited for support service standards. Our tailored service level agreements (SLA) can include helpdesk support and a bank of development hours. This helps our customers meet any future needs quickly and cost-effectively.
Flexible
Our SharePoint projects range from a few hours' consultancy to complex long-term projects, as well as ongoing client support. Having served clients in banking, insurance, retail, education, government, and manufacturing, we're flexible to meet all kinds of business structures.
FAQ about our SharePoint services
Can I see some of your SharePoint solutions?
Absolutely — take a look at these recent SharePoint case studies:
Is SharePoint suitable for regulated industries?
Microsoft invests heavily in ensuring its software is secure and compliant with industry standards. SharePoint has security and data management features that we can configure to meet regulations in insurance, finance, and government.
How are your SharePoint solutions priced?
Because each SharePoint project is unique, our pricing varies to reflect this reality. Depending on the length and complexity of your project, our pricing is attractive to both SMEs and large enterprises. To get an estimate for your SharePoint project, please get in touch.
Get SharePoint assistance
Fill out the form below to start the conversation with our SharePoint team.
An expert from our SharePoint consultancy will respond as soon as possible.