SharePoint development services
Accelerate business with SharePoint development

Achieve highly customised intranets, extranets, portals, and document management systems with our SharePoint development services.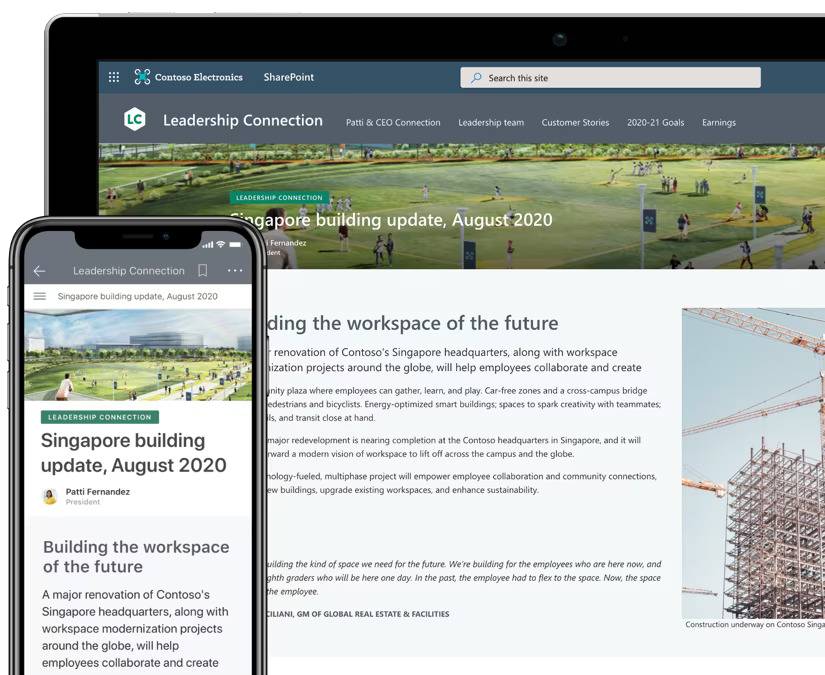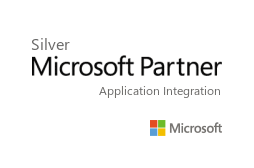 Custom SharePoint development services

Influential is a Microsoft Gold Partner with competencies in application development and integration. We specialise in customising SharePoint to accelerate business processes, whether building from scratch or modifying an existing solution.
Here's what to expect from our SharePoint developers:
Custom features
Get workflows, web parts, apps, and dashboards built to your requirements.
Scalable solutions
We maximise long-term value with solutions that are scalable and flexible.
Full integration
Connect any variety of apps and data to your SharePoint applications.
Secure content
Work with security experts who are trusted by banking and government.
SharePoint solutions we deliver

SharePoint Intranet Development
Our SharePoint intranet development expertise provides tools that unite employees, automate tasks, and promote your corporate identity.
We're experienced at developing intranets for project management, customer relationship management, corporate news, and company collaboration.
SharePoint intranet features
The features we often develop include:
modern team sites
corporate news hubs
CRM intranets
project management
collaboration platforms
personalised branding
localised content
integrated forms
automated workflows
fast site navigation
staff directories
employee profiles
SharePoint Document Management Development
With a well-configured document management system, you gain complete control over how content flows in your organisation.
That may mean automating workflows, adhering to strict compliance regulations, or simply helping staff find documents quickly. In each case we will design the SharePoint document management solution to suit your goals.
SharePoint document management features
The features we often develop include:
custom approval workflows
content compliance solutions
custom interface branding
advanced AI functionality
eDiscovery configuration
reusable document templates
real-time collaboration
alerts and notifications
smart content indexing
document search functions
trackable versioning systems
content retention and deletion
SharePoint Application Development
Our SharePoint application development services range from simple UI changes to full-scale apps. We can achieve these through SharePoint components such as web parts, as well as third-party web services and custom code.
As a Microsoft Gold Partner, our SharePoint developers specialise in the .NET framework that SharePoint is built on. This expertise allows us to extend and modify SharePoint for virtually any use case.
SharePoint application development features
The features we often develop include:
bespoke web parts
custom forms and wizards
third-party integration
.NET workflows
.NET event handlers
user authentication systems
business intelligence apps
business process apps
enhanced data visualisation
user-specific navigation
automatic content creation
extra security options
SharePoint Extranet Development
We design SharePoint extranet solutions that help companies collaborate securely with partners and customers anywhere in the world.
Our extranets accelerate onboarding, remote working, customer service, ordering, deliveries, marketing, and more.
And whether you're a large enterprise or a local business, our SharePoint portal development team will flex to meet your goals.
SharePoint extranet development features
The features we often develop include:
document collaboration
data visualisation and reporting
employee onboarding extranets
customer account portals
supplier interaction platforms
logistics tracking solutions
customer research portals
company news extranets
project management portals
online payment solutions
shared corporate calendars
self-service processes
SharePoint Reporting Development
Gain insights into your SharePoint content and users with a bespoke SharePoint reporting solution.
Our integration experts can enable reporting by connecting Microsoft BI solutions such as SQL Server Reporting Services (SSRS) and Power BI.
We're also experienced in integrating third-party BI platforms from SAP and IBM.
SharePoint reporting development features
The features we often develop include:
SSRS, Power BI, and C# development
data analysis of trends and KPIs
automation for timed report delivery
dashboard, chart, and graph design
developing ETL integration procedures
paginated, mobile, and web reports
data integration with SSRS APIs
custom Reporting Services programming
scheduling automated processing
setting up automated alerts
managing report permissions
custom data visualisations
Our SharePoint developers' principles for success
As a SharePoint development company with hundreds of clients, we have a tried and tested strategy for SharePoint solutions. The five key areas we emphasise are usability, performance, security, scalability, and integration.
Ready to unlock your potential with SharePoint? Book a callback.
An attractive and user-friendly interface is key to getting staff on board with SharePoint.
That's why we always keep accessibility, aesthetics, and UX at the front of our minds. Our sites are fast, easy to navigate, mobile-ready, and simple for users with no technical background.
A fast and flawless SharePoint platform will delight your users from day one and keep them using it regularly.
That's why we perform rigorous technical testing before deploying a SharePoint solution. We'll analyse the architecture, data structure, compliance settings, web parts, and custom code to eliminate errors.
Having worked with sensitive industries such as finance and government, we know how to keep your SharePoint content secure.
To start, we'll align SharePoint's built-in user permissions and access rights with your company security policies. Then we can implement custom security add-ons like two-factor authentication. And we'll spot and fix any security holes in your custom web parts and apps.
Any well-planned SharePoint solution should be built with future demand in mind.
In our requirements-gathering process we'll discuss the options for scalable architecture, such as making use of cloud or hybrid SharePoint deployment.
Business today use a growing number of applications from multiple software vendors.
We can use modern integration tools to unite data from across those applications in SharePoint.
That way, your users have one interface for all the information they need.
FAQ for SharePoint Developers
What are your credentials as SharePoint developers?
Influential is a Microsoft Gold Partner with competencies in application development, integration, security, databases, and cloud computing. We've been serving clients in banking, insurance, property, retail, logistics, and manufacturing for 15 years.
Do your developers work with all SharePoint versions?
Yes, we work with all versions, from version 2001 to 2019, on premise or online. If you're looking to modernise a legacy SharePoint version, our SharePoint migration service will assist.
What is your tech stack for SharePoint development?
As a Microsoft Gold Partner, we're versed in all the major Microsoft platforms and frameworks. The tools we use most often (besides SharePoint) are Azure, Power Platform, SQL Server, .NET, Java, and PHP. We also specialise in Boomi integration, SAP consultancy, and IBM services.
Get SharePoint assistance
Fill out the form below to start the conversation with our SharePoint team.
An expert from our SharePoint consultancy will respond as soon as possible.