SHAREPOINT Packages solutions
Kickstart your project with our SharePoint packages
Quick-start SharePoint packages
Save money, optimise efficiency, and boost client satisfaction
All encompassing SharePoint services
Access to gold standard SharePoint experts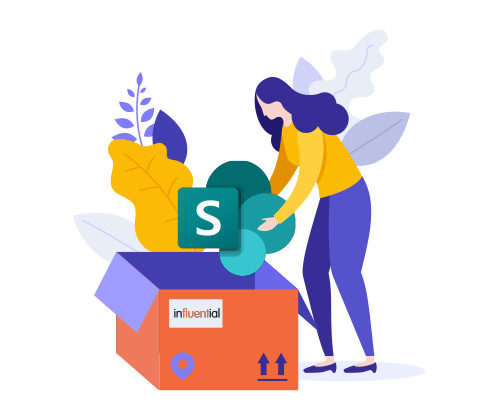 What to expect from our SharePoint packages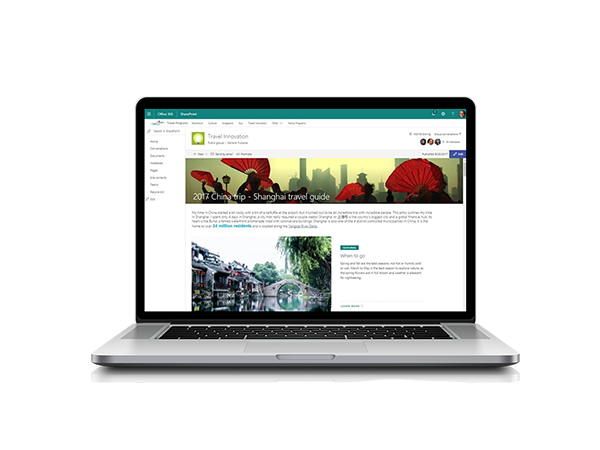 Assessment + Intranet Site build
From the get-go our mission is to give you the best possible SharePoint Intranet solution for your business.
To do this, we need to start our working relationship by understanding your content, your teams needs, and your overall business goals. We'll need to know the following information:
What content is available (Documents, Data, News etc.)
Where the content is now (to understand potential migration)
How the content is used
Current business processes (Spreadsheets, Important Documents, Interactions with other systems)
What forms exist (usually as documents that are sent around the business)
Security considerations, do any documents require specific security restrictions.
Temporary working or project areas
Build phase
Once we understand your needs, we can start creating the "skeleton" of your intranet/ document management system, ready to migrate your content over. This phase involves:
SharePoint Configuration
Creating a document centres
developing a news and announcements centre
Launch phase
Introductory sessions of 1.5 hours can be delivered to small groups of users, typically the "superusers". These sessions cover document management features, uploading and finding content, page management, and permission management. They are intended to give a basic level of knowledge to all users.
Package Features: Basic vs Advanced
Basic:
Discussions with various business areas
Home Page workshop
Designing the SharePoint / Teams architecture
Core Site and Library Creation
Hub Branding
News and Announcements Centre
Training – SharePoint Basics and Practices
Art of the Possible Session
Advanced (Basic + the following):
Policies & Procedures Centre
Excel to List Transformations (~2 days' worth)
Forms (~2 days' worth)
Hub Navigation Automation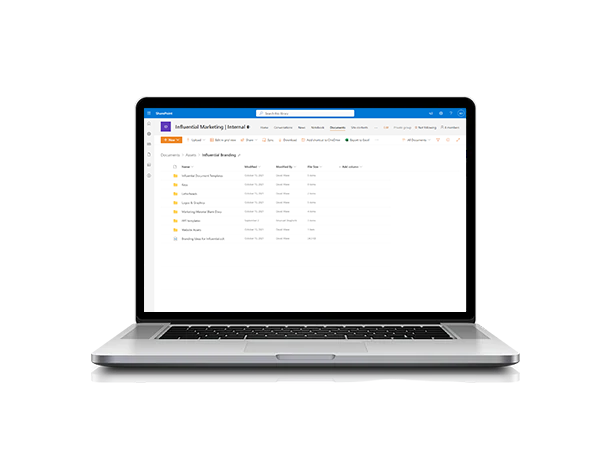 Document management
Document Management systems work best when content is logically separated, and project sites help to achieve this easily. A project site template makes it easy to create areas for collaboration on projects without having to configure a site each time it is created.
Initially, a project site would be designed, and decisions would be made as to what is needed. Will there be multiple libraries, are there any lists needed for storing information. what should the home page contain? Once designed the template is built and deployed so that sites can be created, and the template applied.
Migration Phase – moving documents or data from one system into SharePoint requires some upfront planning and scheduling. Depending on your needs we typically perform the following tasks:
Create a mapping matrix document of Source and Target

Test a migration of content to verify access and perform a speed test

Create a schedule for content migration taking into account content that is considered "live" and the best time to migrate this considering user access

File share
SharePoint to SharePoint restructuring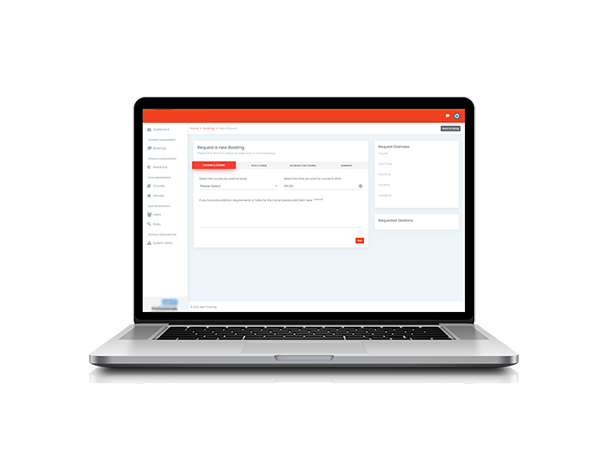 Health check
SharePoint and Teams and check up.
We designed our SharePoint and Teams checkup has been specially designed to provide actionable insights and warnings for your sharepoint. When it comes to making sure your SharePoint has the optimimum set up, it's important to know the whole situation (good and bad). So if you're thinking of committing to a sharepoint project, this is an essential first step:
We use a variety of assessment tools to provide an overview report that you can use to know what to work on in the future, or what requires immediate assessment and resolution. Our report will guide you on ways to resolve this, be it a quick solution or something that could require more expert involvement.
Standard Package:

SharePoint Site Usage
Hub Configuration
Teams Usage
Observations and Actions

Advanced Package:

Everything in Standard plus..
Document Libraries assessment
Lists and data overview
Automations & Integrations using Power Automate Usage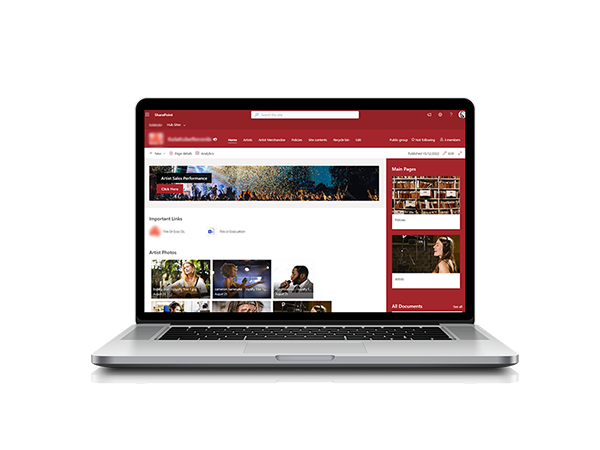 Over the shoulder consultancy
One-on-one consultancy sessions with a team member, helping users to achieve what they need as well as knowing how it was done in order to continue themselves and share the knowledge.
Great for those who have already made a start, would like to know they are on the right path, and have a number of tasks they can't get the hang of.
Hit the ground running with our SharePoint Packages
No long winded discovery phases or waiting for your MSP to get back to you. Our SharePoint packages are made to prioritise expedience and expertise.
Get in touch today to hear more about our offering.
Make a SharePoint enquiry