With SharePoint being a popular system for enterprise users and global organisations, Microsoft has ensured it comes with the latest security features. However, as with any system, these security parameters need to be properly set up and optimised to be truly safe to use. Microsoft has implemented numerous security features within SharePoint and continually updates security features to meet the demands of modern enterprise security. We take a look at some SharePoint Online security tips to be aware of.
As with all Microsoft solutions, SharePoint comes with many levels of security to protect users. These levels include security protection for applications, data, access, data centers and networks. Within SharePoint, an automated anti-virus feature is present to scan and check files within a site for viruses and malicious software.
Avoid human error
Avoid security breaches that originate from human error. Ensure your users are familiar with SharePoint Online security best practices by encouraging a few simple steps:
Use a strong password – Passwords should not the simple and short; it is recommended to use a long, complex password to ensure accounts are not quickly brute-forced by password crackers.
Back up regularly – Remind users to save data whenever possible to avoid losing it from unexpected circumstances.
Avoid using public devices and networks – Malicious attackers work to steal data from unsecure networks and public devices that can be unwittingly accessed.
Personal devices – With many workers now bringing their own devices to work on, this becomes a significant security risk. Users must be aware of the risks and ensure their devices are protected from digital threats.
User groups
SharePoint has the ability to unify teams and collaborators in a project with the help of user groups. Administrators then assign member types and access privileges. Users groups are useful for managing permissions within a group of users.
Group administrators
An administrator is selected as the user responsible for overseeing the activities within a user group. This user is responsible for moderating the content shared in the group adding an extra layer of security. With higher privilege rights, this user will be a trusted individual for the organisation.
Avoid low-level permissions
In contrast to group and member privileges, users are able to set document-level permissions to restrict or allow access to certain files within a library. This will quickly become unmanageable as there will be vast amounts of documents spread across many sites. Due to permission inheritance in SharePoint, document-level permissions can have break much of SharePoint's permission functionalities.
Improve your SharePoint Online security
Keep your data safe and your teams protected from malicious attackers. Speak to our SharePoint experts to see how you could improve your SharePoint Online security.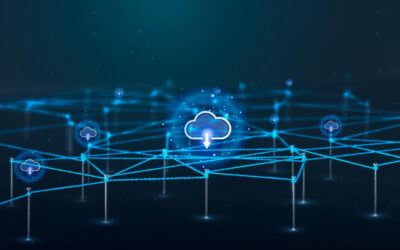 If your business is looking to migrate workloads and systems, you'll need to ensure that you've done careful planning beforehand. Be aware of the potential challenges and unexpected situations that may arise in your migration journey. You may be planning to migrate to...
read more