SharePoint implementation case study
Uniting disparate systems for specialist manufacturer
When this leading UK manufacturer underwent expansion, it called on us to solve its communication challenges with a custom SharePoint implementation. The key results of this project were:
By demonstrating the advantages of SharePoint, our consultants empowered staff to use the platform to its full potential.
Efficiency and transparency
The Quality department received a system that enabled them to streamline processes while easily keeping track of every action.
The existing factory was able to work with a new location in real-time, with a single version of truth for all processes.
SharePoint implementation: the full story
Our client is a leading manufacturer based in the UK. The company specialises in producing high-precision parts for electrical power plants.
When the manufacturer contacted us, the company was in a period of expansion, with a second factory set to open within months. This also meant growth in the existing workforce of around 600 staff.
This growth provided an opportunity for the company's IT department to suggest fresh approaches to inefficient, paper-based processes. An Excel-based system in the Quality department introduced a high risk of error and caused staff to spend time chasing clarifications.
And while the IT department was keen to adopt a modern SharePoint system, the company's decision makers were not yet convinced. Without enthusiasm in the right places, the much-needed modernisation was not going to get off the ground.
Effective SharePoint implementation
The IT department was in need of expert input—both to demonstrate SharePoint's value and to implement the platform. With our extensive experience both with manufacturing clients and with SharePoint, Influential Software was the natural choice for this client.
Our first step was to give a compelling presentation on the benefits of SharePoint for this client's specific needs. Outlining the various deployment options and the expected return, our SharePoint consultant successfully won the decision makers over.
Next we conducted a full audit of the client's business processes and how they could best be optimised with SharePoint.
The implementation itself was a straightford operation for our SharePoint consultants. Finishing ahead of the project schedule, we exceeded the client's expectations with additional features.

Does your business spend too much time searching for files?
Our SharePoint consultants can help.
The new digital evangelists
The result of this SharePoint implementation was an integrated, transparent, and secure communication platform for the Quality department. With one source of truth and a real-time view across both factories, teams were able to reduce risk and maximise profit.
In the longer term, this project served as a test case for digital transformation among the client's teams. Seeing how successful the SharePoint project had been, other teams took an interest in improving their own processes. Ultimately, this modern outlook has enabled the client to focus on innovation and compete more strongly in the market.
Related SharePoint projects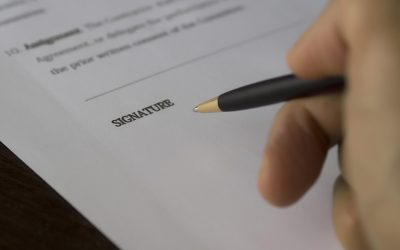 Following a merger, a global insurer used our expertise to migrate its disparate platforms to a modern SharePoint intranet.
read more