SharePoint Online Development for Tech
Connecting resources and improving team communication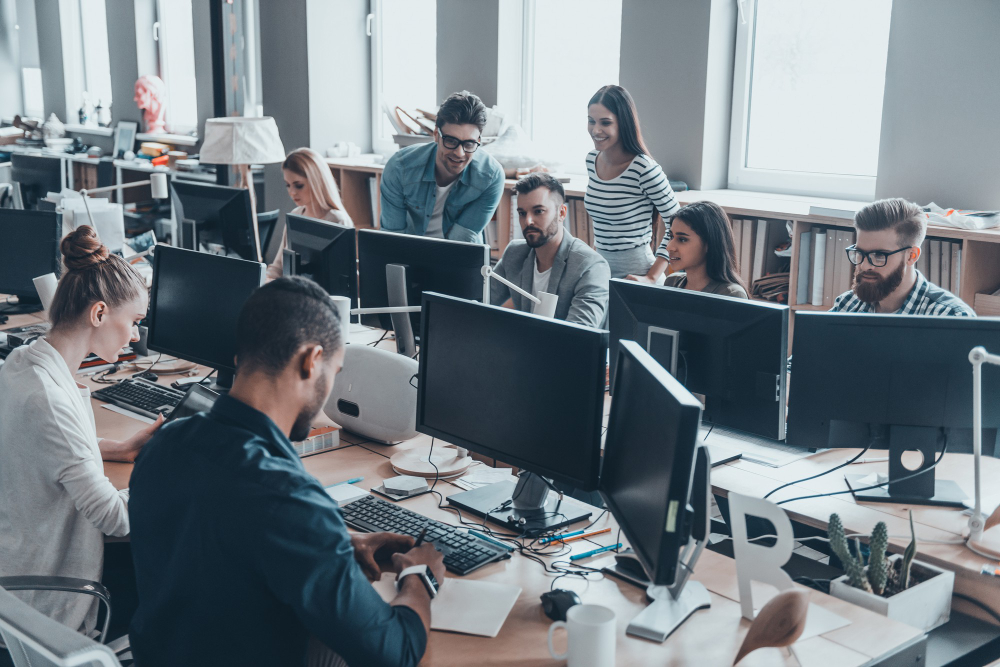 Executive Brief
Streamlining processes for technology consultancy
This UK technology company was facing intranet issues which affected their team workflow and business processes. Accordingly, they sought a new intranet solution to pull together their data and teams. We provided a
SharePoint Online development solution
which was low maintenance, would unify their systems and improve communication across the company.
The Challenge
Outdated systems and shadow IT
This UK based technology company specialises in developing technology for public sector organisations. However, their intranet system was outdated and overly complex, as it was plagued with obsolete code. Unsurprisingly, this led to access prevention for teams due to overly restrictive limits and difficulty for staff to share information.
As a result, staff across the business began using unofficial alternatives, which were insecure and created information silos.
The Solution
A SharePoint Online development solution
Firstly, the client needed to allow quick, convenient access to data and information for their departments and contractors alike. Their goal was to simplify maintenance of the new intranet and save money in the long run. We handled all aspects of the project, including the build, project management, coding, DevOps and testing. This client was involved in the process throughout, and we carefully delivered a new SharePoint solution to their exact specifications.
Once the SharePoint Online development was completed and approved, we delivered a series of 'show and tell' demonstrations to showcase the new platform to the client's teams.
The Results
Driving service excellence
With our SharePoint Online development being delivered on time and to the client spec, the easy-to-use and speedy interface was quickly adopted by their teams. As expected, their staff are now able to share data, documents, files and information efficiently and securely. Finally, the client was happy to report that the new
SharePoint
has increased communication and collaboration across their business.